OWN IN FRAYSER
$464 - $502 - $542 - $581 - $654/ Month
Frayser CDC and its partners want to help you own a home in the Frayser community.
We have partnered with local lenders, realtors, and other housing professionals to provide you with the best possible options to realize home ownership in the Frayser community.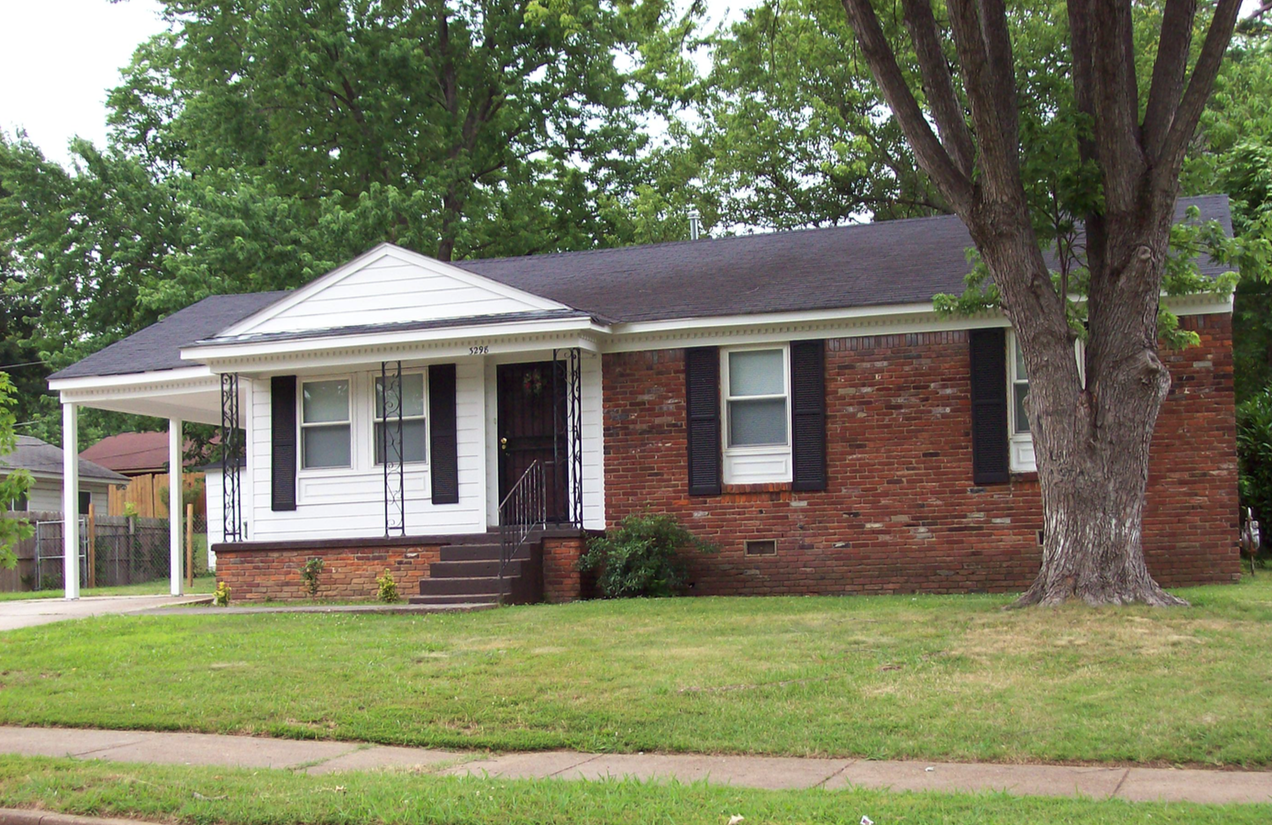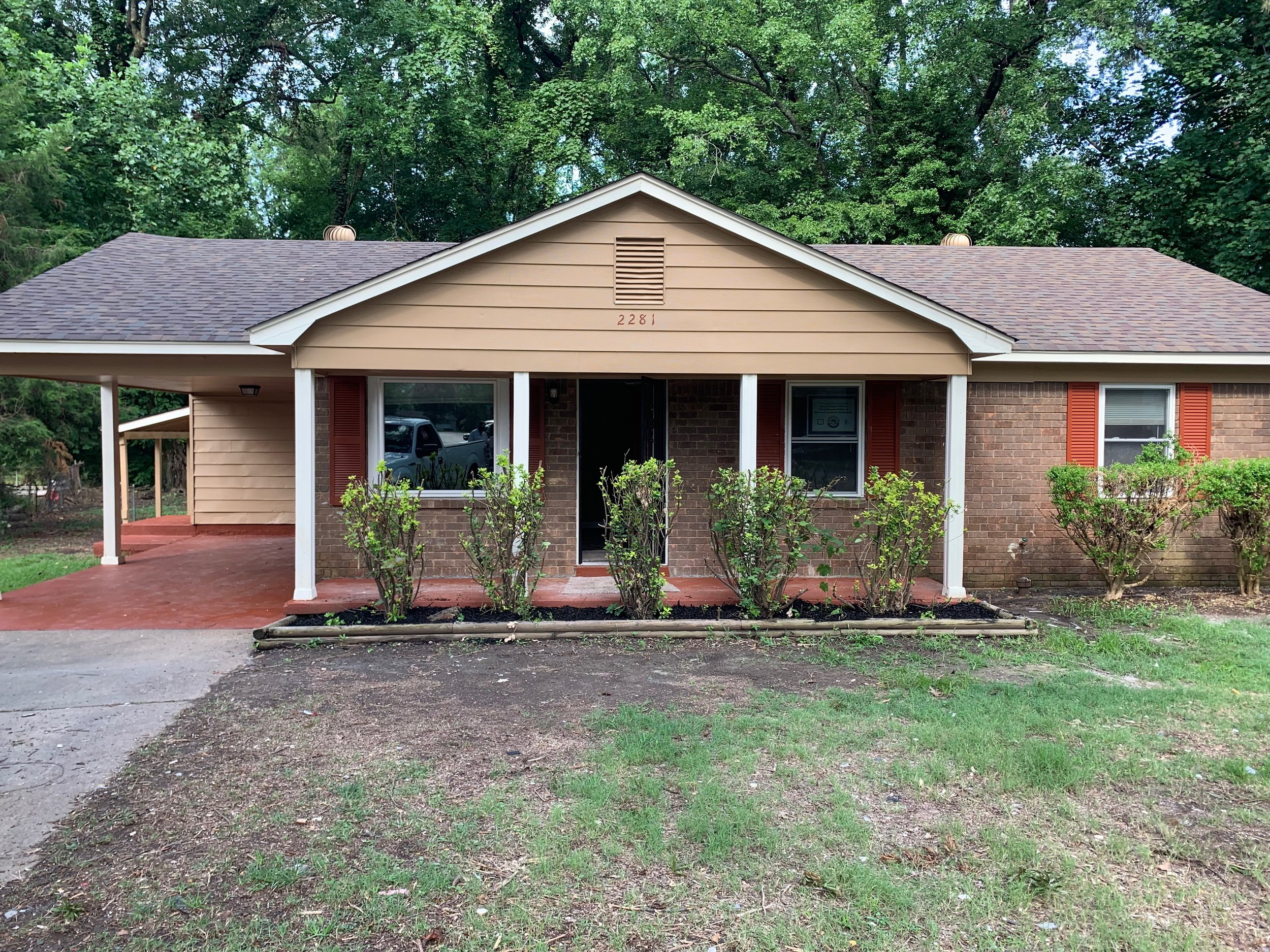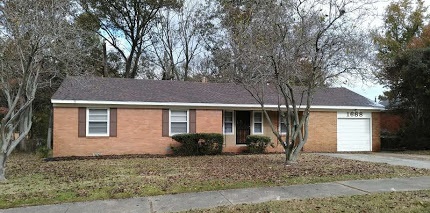 Are you ready for home ownership?
Frayser CDC offers a HUD-approved housing education and counseling program to assist individuals in how to understand and navigate the home buying process. It is important for a potential buyer to have individualized options, that help them understand what they can personally afford, and teach them how to be successful in the long term. Studies have shown that housing counseling leads to positive results for first time home buyers by reducing mortgage delinquency by up to 50%.
One way to begin assessing home ownership readiness is to get educated through a Home Buyer Education Workshop. This workshop is 8-hour curriculum that certifies the participant as haveing received the necessary information, resources and tools to assist them with the home buying process. The certificate of completion is required by most mortgage loans for first time home buyers and down payment assistance programs.
The cost for each workshop is $25. You can find the dates for upcoming HBE classes on the calendar below.
Begin your registration by filling out the form below. *YOU MUST RECEIVE A FOLLOW UP CALL FROM AN AGENCY REPRESENTATIVE BEFORE YOUR REGISTRATION IS COMPLETE.
We also offer an online home ownership education course through our partner eHome America. The fee to attend an online HBE course is $99 and $50 for post-purchase course. Visit www.ehomeamerica.org/fraysercdc for more information.
In addition to attending HBE workshops, we recommend talking to our pre-purchase counselor Vee Turnage.
A pre-purchase counselor is someone who is capable of working with potential buyers to overcome current obstacles (like credit score too low) that are preventing them from achieving home ownership. Contact Vee at 901.354.2778 for more information.
Once you have taken a Homebuyer Education Class, the next step is finding a lender.
Frayser Friendly Lenders
Shopping for a mortgage loan should be about finding the best rate and terms to support your family finances with the right lender that will take the time to understand your individual circumstances. We encourage buyers to compare different lenders and programs to make an informed decision. We have provided you with a starting point of comparing local Frayser friendly lenders and programs in the chart below. Call Vee, 901-354-2778 for more information about understanding mortgage loan programs.
Down Payment Assistance
First time home buyers living in Shelby County, TN and within Memphis City limits maybe eligible for granted funds called Down Payment Assistance (DPA) to use towards the purchase of a home.
Each program (State, County & City) have varying rules and stipulations that must be met in order to qualify. For more information, check out the programs below.
Make sure to ask your mortgage lender about all available down payment assistance programs, to help with initial costs, like down payment requirements and closing costs.
Offers a D.P. A. program to assist first time buyers with down payment &/closing costs in the form of a 0% interest second mortgage, that is forgivable over a period of time.
Great Choice Plus is maximum assistance of 5% of the purchase price
Offers several different D. P. A. programs to assist first time buyers living within the City of Memphis by providing up to $10,000 to help home buyers with down payment and closing costs to complete the purchase of a home inside city limits.
Programs are available for:
First-time home buyers

Existing homeowners wanting to sell their current homes and upgrade or downsize to a home that better fits their needs.
It is important to know that there are some local mortgage lenders that have funds that can assist you in the home buying process by covering down payment and closing costs. Refer to the above chart for additional information.
Once you have established a relationship with your mortgage lender, they will tell you how much you have gotten pre-approved for, now you can shop for a home.
Find a good realtor
Hire someone who is willing to help you select the house you want in any area of the city you chose. They will help you stay within your affordability range and help guide you through the contracting process so they you get the best deal for your dollars. Below are some Frayser Friendly Realtors that we are excited to partner with:
Wonda McGowan
Property One Realty
901-502-4402
Crystell Oliver
Harris Realty Services
901-303-7380
Larry Alexander
RE/MAX
901-488-1910
Wayne Moody
Berkshire Hathaway
901-466-4000
Frequently Asked Questions
I am a first time home buyer, how do I get started with buying a house in Frayser?
Get started by attending a home buyer's education course. The top benefits of attending HBE are to; determine if homeownership is right for you, discover how much house you can afford, understand your credit score, save for a down-payment, to choose from affordable mortgage options and more.
How do I get a mortgage loan to buy a house in Frayser?
Contact our partners the "Frayser Friendly" mortgage lenders and seek out a pre-approval letter or call Vee at 901.354.2778 to give you more information about mortgage loan programs that would fit your finances.
How do I qualify for a mortgage loan pre-approval?
You must understand the four C's of Credit to get a mortgage loan.
Credit :: You must have a minimum credit score of 580 or higher along with an acceptable credit history.

Capacity :: Stable qualifying income for a minimum of 2 consecutive years.

Capital :: Have some money in the bank: savings/checking/401k

Collateral :: The house that you find becomes the security for the mortgage loan
I got approved for a mortgage loan to purchase a house in Frayser, now what do I do?
Now that you know what you can afford because you have worked with a mortgage lender, it is time to contact one of the "Frayser Friendly" realtors to help you find that dream house in Frayser.
My credit score is below 500. What do I do?
If your credit score is below 500, this is not the right time for you to consider buying a house. Contact Vee Turnage to find out more about strategies for rebuilding your credit, and for getting in healthy credit shape!
Vee Turnage

Phone: 901.354.2778

Email: vturnage@fraysercdc.org